Adeline Yeo provides Private Piano Lessons to children of all ages, adults and even retirees.
As a Singapore citizen, her journey began when she discovered her passion for music, took a recital certificate in pianoforte and decided to become a professional freelance piano teacher. With a wealth of experience accumulated over 20 years of experience working in several teaching positions, she had the greatest joy of teaching in music schools and private homes where she worked closely with students of many nationalities and age groups (3.5 to 65+ years old). She also have experience teaching children with special needs, ADHD, Autism, and other children with unique learning capacities.
As a self-motivated individual with strong abilities in planning and organizational skills. She is proud to say that she have garnered these skills based from her own experience in her teaching career.
She wish to spread the beauty of piano music to people of all ages. Would you like to learn how to play the piano? Let's set up a date here.
Qualifications & Certifications
In developing my skills and abilities, I studied hard and successfully achieved these certifications.
Licentiate, LLCM (Licentiate, London College of Music): LTCL Recital Course under Professorship of Ying Shi Zhen
Guildhall School of Music & Drama: Recital Certificate (Music), 2000, Merit
Professional Development Programme, 2002
Trinity College London:
Theory of Music, Grade 8, 1998
The Royal Schools of Music, ABRSM, Grade 8, Practical, 1994
The Royal Schools of Music, ABRSM, Theory of Music, Grade 5, 1987
MOE Certified
Arts & Music Instructors Scheme Specialised and Trained
As a piano teacher in Singapore, my mission is to educate my students to learn piano lessons better, meet their developmental needs and eventually, achieve certifications.
To spread the pianoforte craft across Singapore and raise musical intellect and awareness.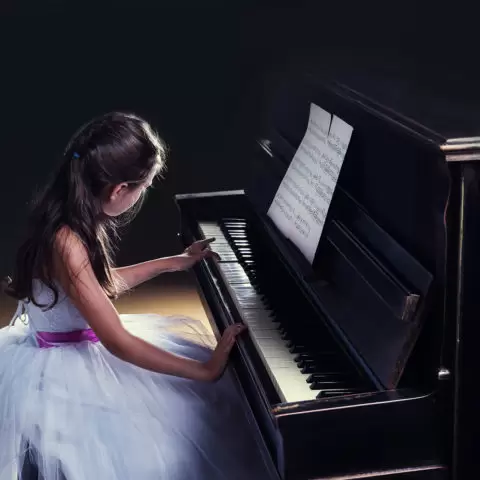 A Piano Teacher Singapore You Can Trust
Adeline Yeo Piano Studio is your go-to piano teacher in Singapore and the surrounding areas. With decades of experience and an incomparable level of quality, we offer piano lessons that your children and adults won't soon forget.
At Adeline Piano Studio, piano teachers are not only qualified and experienced but also have a passion to teach and inspire their students to play the piano better. We provide one-to-one private piano lessons for kids and adults.
1. Professional and experienced piano teacher
Adeline Yeo has been teaching piano for over 10 years, giving her the experience and expertise needed to get the most out of your time with her. All of Adeline's classes are tailored to your individual needs, ensuring that you get the best value from her lessons.
2. Flexible and convenient
Our classes are available throughout the week, allowing you to find the perfect time to fit your busy schedule. We can also arrange private lessons, making it more convenient for working adults and those with busy lifestyles.
We understand that everyone has different budgets and needs, so we strive to make our services as affordable as possible. Whether you're looking for an introductory course or more advanced lessons, Adeline Yeo Piano Studio offers something for everyone.
Focused on your individual needs, having one-to-one coaching helps you achieve your musical goals. You will also have the opportunity to ask any questions you have and get feedback on your playing. Private lessons allow you to progress at your own pace and receive tailored instruction that meets your specific needs.
5. Flashcard Reinforcement
If your child is taking private piano lessons, flashcards can be a great way to reinforce what they are learning. Flashcards can give students a fun way to review note names, spell chords and scales, and improve their speed and fluency at note reading.
Using flashcards is a great way to help your child get the most out of their piano lessons.
6. Learn at your own pace
Learn at your own pace. If you're not comfortable with a particular topic, you can take your time to understand it better. Or if you're a fast learner, you can move on to more challenging material instantly.
Private lessons also allow you to get personalized attention from your instructor. This means that you can ask as many questions as you want and get feedback on your progress.
Dedication
Patience
Responsibility
Consistent in maintaining excellent relations with my students and their parents, to develop more discipline in constant practice.
Grade 4 – 8 Parental Participation
I believe that children's interaction with parents is vital in the child's development. I encourage all parents to participate in at least one classroom activity throughout the year, in order to create a connection between home and school environments.
Teach and cater to unique students on a case-by-case basis
I gauge individual learning pace, tailor instructions to suit individual learning styles, and give repetitive instructions to ensure lessons are conveyed properly.
Excited to start your musical journey?